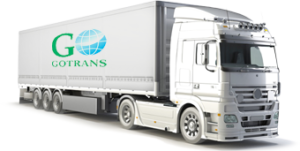 Trucking is convenient and cost-saving type of delivery.
Reasons to choose trucking:
high mobility of the vehicles;
no transit handling;
optimal ratio "speed – cost";
cargo tracking by GPS.
Special services:
special trucks for special cargoes (reefers, flat-racks);
consolidation and transit warehousing;
temporary free storage;
packing, weighing, labelling and checking of shipments before deparutre;
cost-effective routing;
door-to-door delivery including customs clearance.
Also you may require:
Customs clearance
Delivery fm china